Proven Technology for Liquid and Waste Containment
From the world's leading supplier of GCLs
CETCO is the world's leading supplier of Geosynthetic Clay Liners (GCLs) and has a full range of products to address design challenges such as hydrostatic pressure, shear strength, and chemical compatibility. CETCO engineered solutions can provide a product that will provide performance and value for containment applications.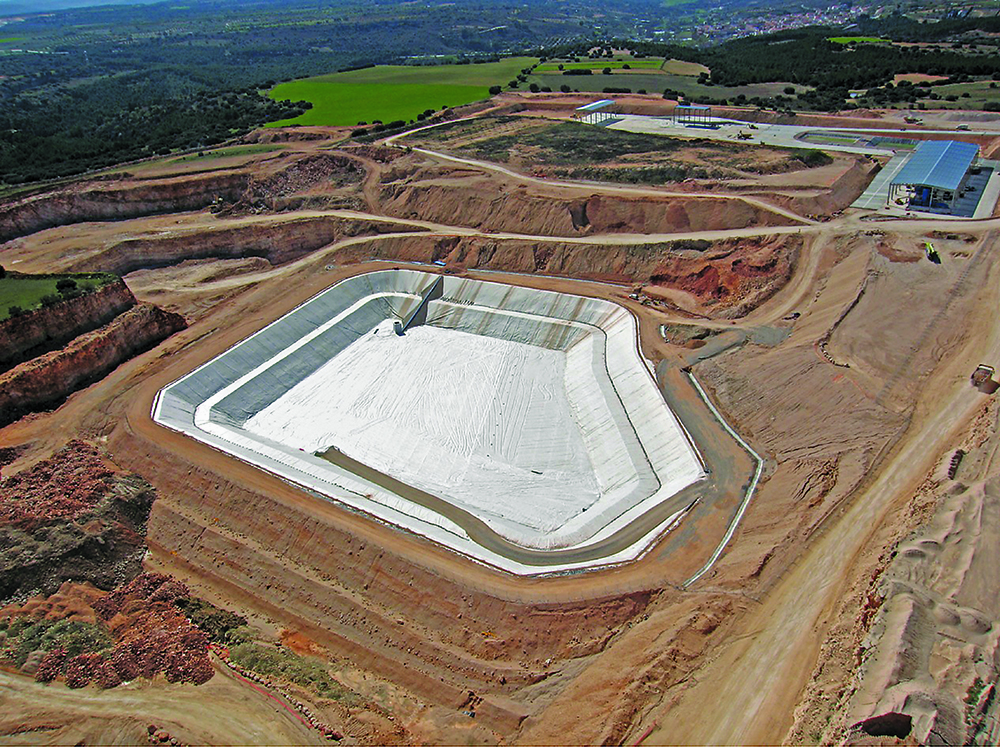 Features & Benefits of CETCO GCLs
Industry-leading internal shear strength without reliance on supplemental processing provides high safety factor on steep slope designs

SUPERGROOVETM technology allows bentonite to migrate out and create a self-seaming overlap reduces costs for bagged bentonite and associated labor

Lamination capabilities to provide composite geomembrane-GCL products

Granular bentonite for consistent hydraulic performance with no dust problems
Alternative to Compacted Clay
Geosynthetic Clay Liners (GCLs) are frequently used in environmental containment applications as an alternative to traditional compacted clay liners. GCLs consist of layers of geosynthetics surrounding a layer of low-permeability sodium bentonite. The materials are needlepunched together into a lining material capable of resistance to high shear forces.
Advantages over Compacted Clay Liner Systems
Self-Healing and Self-Sealing

Better Hydraulic Performance

More Resistant to Varying Weather Conditions

Faster and Easier to Install
Chemically resistant GCLs
Through extensive knowledge of clay-polymer interactions, CETCO has engineered GCL technologies capable of withstanding aggressive leachates. RESISTEX® formulas utilize a blend of high performance bentonite, with polymers that enhance the properties in extreme conditions.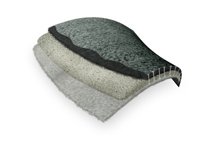 RESISTEX® Geosynthetic Clay Liners
RESISTEX GCLs are a polymer-modified bentonite GCL that are engineered to provide the highest level of chemical compatibility for hydraulic barrier performance in extremely aggressive leachate environments.
READ MORE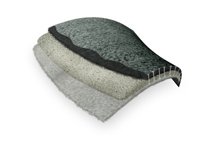 BENTOMAT® DN Geosynthetic Clay Liner
BENTOMAT DN is a reinforced GCL consisting of a layer of sodium bentonite between two non-woven geotextiles, which are needle-punched together.
READ MORE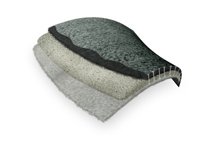 BENTOMAT® DN-HS Geosynthetic Clay Liner
BENTOMAT® DN-HS is a reinforced GCL consisting of a layer of sodium bentonite between two polypropylene nonwoven geotextiles that are needle-punched together. This double nonwoven GCL provides higher strength as compared to ordinary double nonwoven GCLs while maintaining the advantage of higher interface friction performance.
READ MORE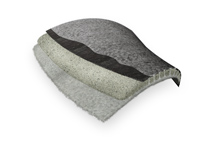 BENTOMAT® ST Geosynthetic Clay Liner
BENTOMAT® ST is a reinforced GCL consisting of a layer of sodium bentonite between a woven and a non-woven geotextile, which are needle-punched together.
READ MORE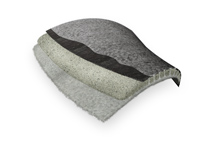 BENTOMAT® 200R Geosynthetic Clay Liner
BENTOMAT® 200R is a non-reinforced needle-punched GCL consisting of a layer of sodium bentonite between woven and nonwoven geotextiles, which are needle-punched together.
READ MORE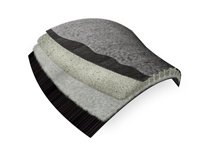 BENTOMAT® CLT Geosynthetic Clay Liner
BENTOMAT® CLT is a composite laminate reinforced GCL consisting of a layer of sodium bentonite between two geotextiles, which are needle-punched together and laminated to a textured geomembrane.
READ MORE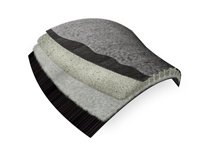 BENTOMAT® CL Geosynthetic Clay Liner
BENTOMAT® CL is a composite laminate reinforced GCL consisting of a layer of sodium bentonite between two geotextiles, which are needle-punched together and laminated to a smooth flexible membrane.
READ MORE