With proven waste containment technology, our Geosynthetic Clay Liners (GCLs) can protect against contamination from a wide spectrum of waste materials. With a full range of product formulations combined with our proven expertise, we engineer solutions customized for individual site requirements.
No matter your site challenges, CETCO can help you meet them.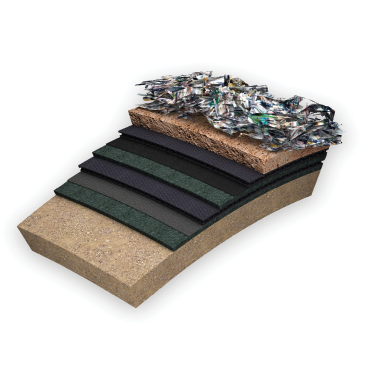 Why geosynthetic containment systems?
Featuring our proprietary, high-density needlepunched construction, CETCO GCLs outperform compacted clay liners in both performance and ease-of-installation. GCLs provide significant advantages over compacted clay, including:
Increased hydraulic performance -

At a thickness of less than an inch, GCLs outperform compacted clay liners that are several dozen times thicker

Self-sealing and self-seaming -

CETCO GCLs combine two kinds of barriers—passive and active—to substantially reduce the possibility for leaks. The traditional passive membrane barrier blocks water, while the active volcanic bentonite component of the core absorbs up to fifteen times its volume—it expands to self-seam at overlaps and seal cracks and penetrations, using the very pressure of the water itself to fill and block any gap

Shear strength -

for greater stability under cross-stresses

Slope stability - to maintain even distribution of active components on steeper inclines
Resistance to varying weather conditions - extends relatively short construction seasons at some sites by holding up to freeze-thaw cycles better than compacted clay
Easily configured for a wide range of applications, GCLs provide increased durability and consistent performance and are increasingly replacing compacted clay liners in applications including:
GCLs can replace compacted clay in liner systems required in many regulations. They effectively minimize system leakage by providing "intimate contact" with the overlying geomembrane. This allows a GCL-based liner to outperform a compacted clay-based system. Another popular design option is to combine a geomembrane, a GCL and a partial thickness of a low permeability soil to maximize both hydraulic performance and puncture protection.
GCLs are increasingly being used as the sole hydraulic barrier for landfill caps in preference to geomembrane and compacted clay. They have good slope stability characteristics and do not require geotextile protection. They can be installed in less than perfect ground and weather conditions and often do not require the preparation of special subgrade and cover soils. GCLs are resistant to freeze/thaw, desiccation/rewetting and differential settlement, all of which can damage traditional compacted clay liners.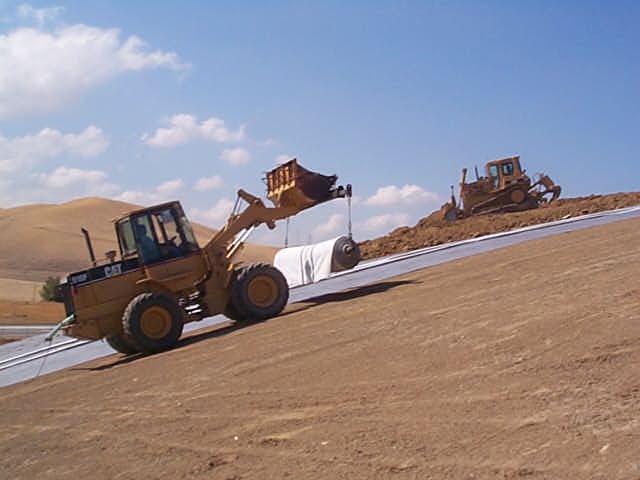 The insight and help you need
Our experience and application knowledge provide you insight into project design. In addition to offering high quality products, CETCO provides unparalleled technical support. Our multi-disciplinary technical staff are recognized subject matter experts, fluent in our products and technologies with application experience throughout the world. We are here to provide the solution for your project's unique challenges. Contact your local CETCO technical sales manager about any of our environmental products for your next project.
CETCO - Pioneer and leader in environmental products
CETCO is the leader and pioneer in cutting-edge environmental solutions. Around the globe for the last half-century, our innovative teams of clay mineralogists, chemists, and polymer scientists transform ordinary minerals into extraordinary technology to solve day-to-day problems worldwide.