GREENSCAPES® Green Roof Systems
Proven system assemblies, job-specific growing media and a comprehensive offering of accessories to construct any green roof design.
GREENSCAPES® Green Roof Solutions combines the performance of proven waterproofing systems with modern green roof technology and design. Customized to meet your building requirements, CETCO will work with you to develop a green roof solution that is specific to you, taking into account aesthetic, functional and structural requirements. CETCO offers a variety of systems, components and accessories that can create a solution for any scenario. Whether it's a low maintenance extensive assembly, a more comprehensive intensive assembly or a high-slope condition, CETCO GREENSCAPES offers our customers unique green roof solutions—from the plants to the waterproofing—all from a single source.

Extensive green roof:
Lightweight and drought tolerant, extensive GREENSCAPES Green Roof designs are low maintenance with no irrigation required in most climates. This shallow growing media option is typically used to mitigate the effects of the urban heat island phenomenon and reduce storm water runoff.

Intensive green roof:
GREENSCAPES Green Roof designs have increased growing media depths and therefore look more like traditional roof gardens since they can host a wider variety of plants. They are designed to be accessible for recreational use as well as add green space for visual pleasure. Hardscape elements such as pavers, benches and water features can also be integrated.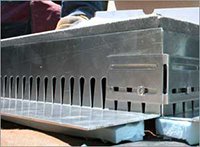 GREENSCAPES® Aluminum Edging
Made of slotted, 0.1 inch thick unfinished aluminum and engineered to allow free flow of water during even the most intense rain events. Aluminum Edging is available for both straight and flexible, curvilinear applications in one inch incremental vertical leg sizes ranging from 3.5 inches to 8.5 inches. Custom sizes are also available.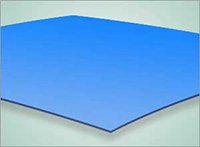 GREENSCAPES® GS-110 Root Barrier
A .25mm thick, single-ply polyethylene sheet used extensive GREENSCAPES assembly. GS-110 can also be used in deeper assemblies where no woody species are to be planted.
TECHNICAL DATA SHEET
GREENSCAPES® GS-120 Root Barrier
A 20-mil (0.50 mm) thick, thermoplastic weldable root barrier liner creating a seamless connection to impede root penetration.
TECHNICAL DATA SHEET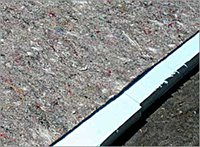 GREENSCAPES® GS-232 Water Retention Mat
A heavy weight, non-woven geotextile composed of recycled fibers designed help sustain green roof plant life and protect the root barrier from damage.
TECHNICAL DATA SHEET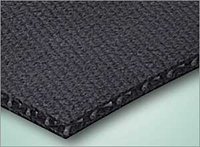 GREENSCAPES® GS-300 Drainage Mat
A drainage composite consists of a polypropylene drainage core of fused, entangled filaments and a non-woven polypropylene filter fabric bonded to the top side. The entangled filaments are molded into a square waffle pattern that maintains this flexible design.
TECHNICAL DATA SHEET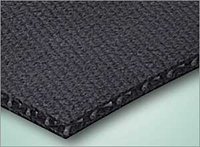 GREENSCAPES® GS-310 Drainage Mat
A storm water retention and drainage composite product consisting of a 3-dimensional polystyrene formed dimple core providing compressive strength to support subsequent layers. The formed dimple core retains storm water but allows excessive storm water to drain through drainage holes in the top of the drain board.
TECHNICAL DATA SHEET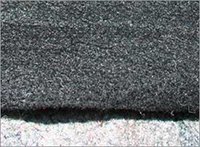 GREENSCAPES® GS-404 Filter Fabric
A non-woven geotextile allowing drainage of storm water from the growing media to the water management layer. In addition to retaining the fines of the growing media, it provides excellent laminar flow.
TECHNICAL DATA SHEET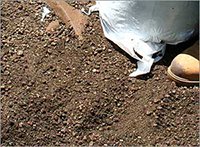 GREENSCAPES® GS-500 Series Growing Media
GS-500, GS-505, GS-510 are lightweight engineered growing media blends for green roofs. Each consists of a uniform distribution of aggregate grain sizes and organic materials producing consistent color, structure and texture that allows the media to maintain specified aeration, water permeability, erosion resistance and root penetration.
TECHNICAL DATA SHEET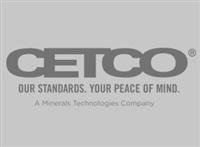 GREENSCAPES® Inspection Chamber
Designed to provide accessible covers for roof mounted drains, Inspection Chambers help to prevent debris from entering the drains and cutting off light to prevent the potential for plants to grow into the drains.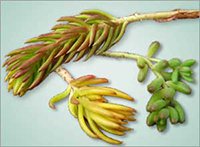 GREENSCAPES® Sedum Cuttings
GreenScapes Bulk Sedum Cuttings are ½ - 2 ½ inch long spontaneously rooting stems available in a wide variety of sedums suitable for low-cost planting of extensive green roofs, over planting of plug installations, repair of damaged areas and filling in of sparse areas on extensive green roofs.
TECHNICAL DATA SHEET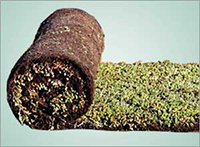 GREENSCAPES® Sedum Mat
GreenScapes Sedum mat is a pre-vegetated sedum carpet consisting of mixed varieties of sedums planted over a coconut coir fiber base covered with approximately one inch of growing media. The sedum mat is planted and field grown to a minimum of 85% coverage prior to being shipped.
TECHNICAL DATA SHEET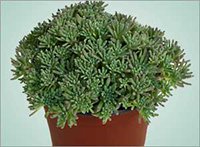 GREENSCAPES® Sedum Plugs
GREENSCAPES Sedum Plugs offer a wide variety of plants available in two sizes, standard 72-cell trays and custom grown in 24-cell size. Specific selections can be made to suit light to moderate shade, high wind, particularly hot and dry environments and very cold to more moderate growing zones.
TECHNICAL DATA SHEET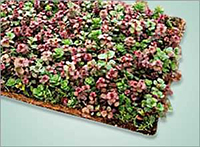 GREENSCAPES® Sedum Tile
GREENSCAPES Sedum Tile consists of a mixture of sedum varieties planted over a thin coconut coir fiber base covered with approximately one inch of growing media. Grown in controlled conditions resulting in a vibrant and beautiful sedum "sod" with a minimum of 95% coverage prior to being shipped.
TECHNICAL DATA SHEET
MERCY HOSPITAL PLAZA
St. Louis, MO, USA
To minimize building exposure, poor air quality, and odors, this occupied hospital utilized COREFLEX® to waterproof the plaza deck prior to installing a GREENSCAPES® vegetated roof system, hardscape and water features.
DOWNLOAD FULL CASE STUDY
RONALD MCDONALD HOUSE
Chicago, IL, USA
CETCO provided the complete watertight green roof assembly for the nation's largest Ronald McDonald House. Protected by CETCO's COREFLEX® waterproofing membrane, three GREENSCAPES® assemblies—intensive, extensive, and vegetated trays—were utilized to meet a challenging landscape design.
DOWNLOAD FULL CASE STUDY
SANDPIPER RUN PLAZA RESTORATION
Pawley's Island, SC, USA
This restoration application used an extensive GREENSCAPES® system with COREFLEX® waterproofing technology to create an ocean side lawn space for condo occupants. When used in restoration applications, COREFLEX® minimizes demolition, reduces building exposure and limits building down time.
DOWNLOAD FULL CASE STUDY