Sediment Capping Technologies
Solutions for in-situ capping of contaminated sediments
CETCO provides a range of solutions for remediation of contaminated sediments. Contaminants may be treated in-situ, reducing risks and project costs. Depending on the site conditions traditional sand caps may prove unfeasible, or result in an excessively thick design. Sediment capping technologies provided by CETCO address concerns about navigation, placement, biointrusion and flow patterns. Active cap designs incorporate active or adsorptive media to capture or treat the contaminants and result in a reduced thickness of the cap design.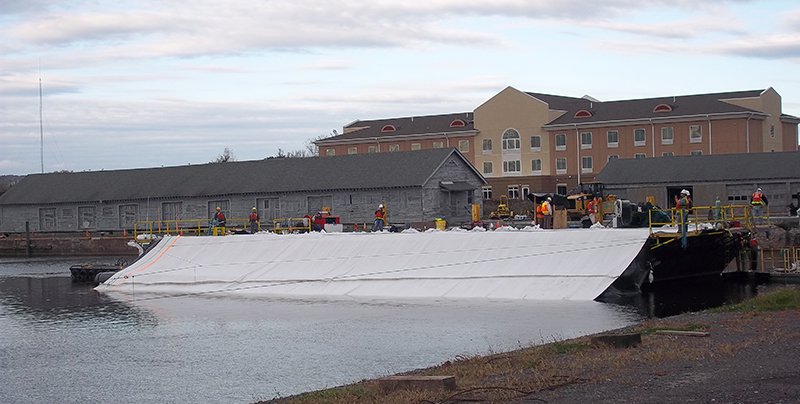 Addressing challenging erosion conditions
In-situ cap must be designed to ensure protection from erosion for waves, currents, storms or ice. CETCO offers the Triton Marine Mattress system for maximum protection from erosion conditions. This system can be combined with either active capping or traditional capping materials.
Benefits of utilizing CETCO technologies
Reactive capping media available in either bulk or as a reactive mat allowing for wider variety of application methods




Combinations of reactive core materials allow for a wide range of treatable contaminants Adsorptive capacity reduces required cap thickness, thus increasing navigable depth when compared to traditional methods




Composite layer stabilizes sediments, minimizing re-suspension and reducing downstream impact




Consistent sheet size allows for highly accurate placement and maximum coverage




Product properties insure verifiable coverage of sediments due to fully contained, defined mass per area of reactive material




Reduces multi-step dredging process into fast, easily adjustable, consistent installation




Reductions in volume of capping material needed combined with speed of installation offer significant economic benefit
REACTIVE CORE MAT® with ORGANOCLAY™
REACTIVE CORE MAT is a patented permeable composite mat consisting of reactive material(s) encapsulated in a non-woven core matrix bound between two geotextiles. The upper geotextile is a needle-punched, non-woven fabric that is heat-laminated to a matrix of nonwoven fibers needle-punched into a woven geotextile. Through its innovative processing, RCM can combine two active materials, if required.
REACTIVE CORE MAT® with APATITE
REACTIVE CORE MAT with APATITE is a permeable composite of geotextiles and a mineral that adsorbs and sequesters certain metals from water.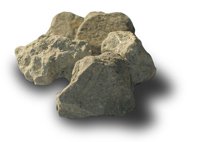 BENTOBLOCK™
BENTOBLOCK is natural sodium bentonite screened to 3/8 inch (0.95 cm) to 3/4 inch (1.90 cm) in size. BENTOBLOCK is certified to NSF/ANSI Standard 60, Drinking Water Treatment Chemicals - Health Effects.