Protective Geocomposite for High Normal Loads
C-GARD is a geocomposite (GCO) consisting of a layer of recycled rubber between two nonwoven geotextiles, which are needlepunched together.
It's environmentally-friendly and effective.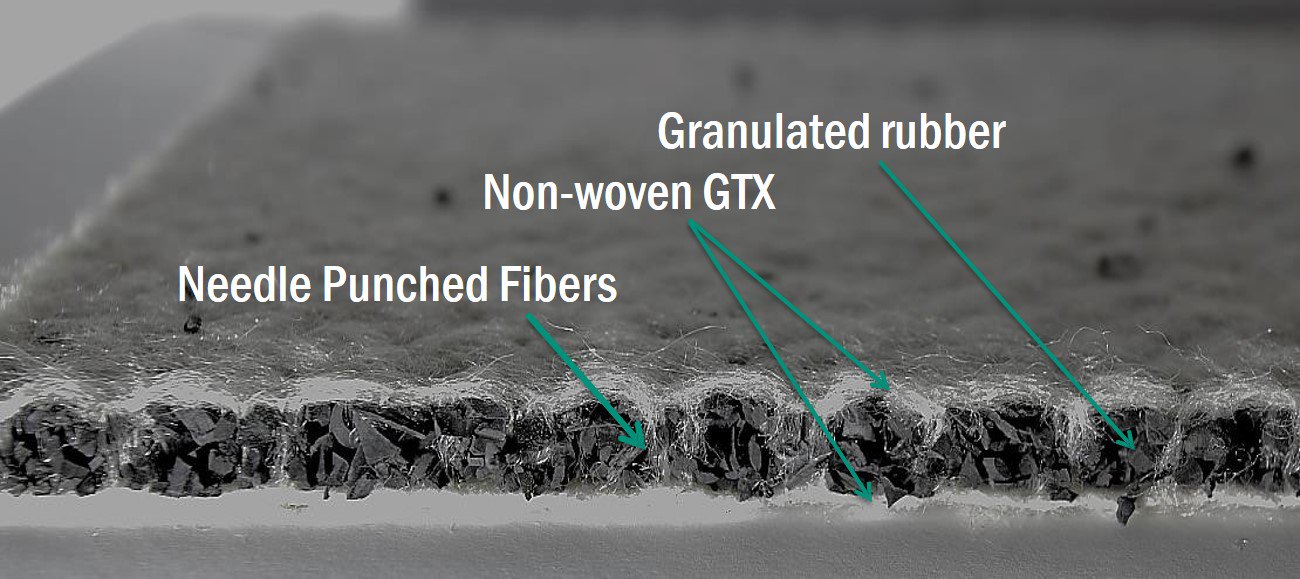 CETCO C-GARD is an innovative geosynthetic composite for applications where protection and cushioning to prevent puncture and other damage to the primary geosynthetic liner system is needed. In comparison to ordinary nonwoven geotextiles, CETCO C-GARD offers superior protection, and lays flat when deployed for intimate contact with the primary liner. It is an ideal solution for superior protection of the primary geosynthetic liner system for mining leach pads.
C-GARD provides excellent protection properties, which make this GCO applicable for preventing geomembrane damage. C-GARD is a competitive alternative solution for regular protective nonwovens (more than 2000 g/m2).
CETCO has long sought a variety of ways to be environmentally responsible. C-GARD protection recycles rubber. Old rubber is among the largest and most problematic source of waste, due to large volume produced and durability.