Foundation Drilling
SHORE PAC® polymer slurry can handle the most difficult soil conditions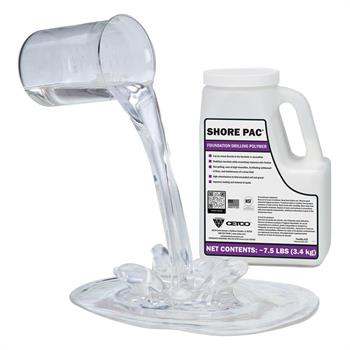 Exciting News!
SHORE PAC Polymer Slurry testing program has been completed and approved! SHORE PAC now has the highest allowable CALTRANS viscosity during drilling and at the time of pouring
Marsh Funnel Viscosity 33-132 seconds/quart During Drilling
Marsh Funnel Viscosity ≤118 seconds/quart before final cleaning and immediately before placing concrete
NSF/ANSI/CAN STANDARD 60 Certified
MADE IN THE USA
Our professional line of foundation drilling products comprises a suite of polymer and bentonite slurries and additives representing the industry's best combination of applied fluid technology. Our complete line of specialty additives have a proven track record of delivering the highest levels of performance and most advantageous total project economy of any slurry technology.