STRATASEAL HR Hot Rubberized Asphalt Waterproofing
Combining decades of experience with advanced technology, STRATASEAL HR is the solution for exceptional and easy-to-install waterproofing.
It's a proven success.

Hassle-free installation plus outstanding waterproofing performance
For new and restoration construction, STRATASEAL HR combines reinforcing fabric with layers of hot-applied rubberized asphalt to form a tough, continuous, seamless membrane to provide a reliable water barrier for horizontal and vertical concrete surfaces such as:
Split-slab plaza decks

Pavered plaza decks

Parking garages

Bridge decks

Foundation walls

Tunnels

Planters

Earth covered structures

Roof decks using a protected membrane system

Green roofs
STRATASEAL HR contours readily to the substrate. It completely fills around penetrations and adheres tenaciously to virtually any appropriate surface.
Easy installation saves you time—and money
STRATASEAL HR can be installed in temperatures as low as 0°F. Eliminating such weather delays and site-specific installation variabilities that can cost time, its fast set-up speeds installation so your waterproofing project proceeds on schedule—without costly delays.
STRATASEAL HR is a single component, 100% solid, hot-applied rubberized asphalt membrane. It's formed by applying reinforcing fabric over a 2.3 mm (90-mil)-thick base layer of rubberized asphalt and then applying a second 3.2 mm (125 mil) thick layer of rubberized asphalt over the reinforcing fabric for a total system thickness of 5.5 mm (215 mils). What's more, in the unlikely event of damage to the membrane, STRATASEAL HR's exceptional adhesion limits lateral water migration to the damaged area.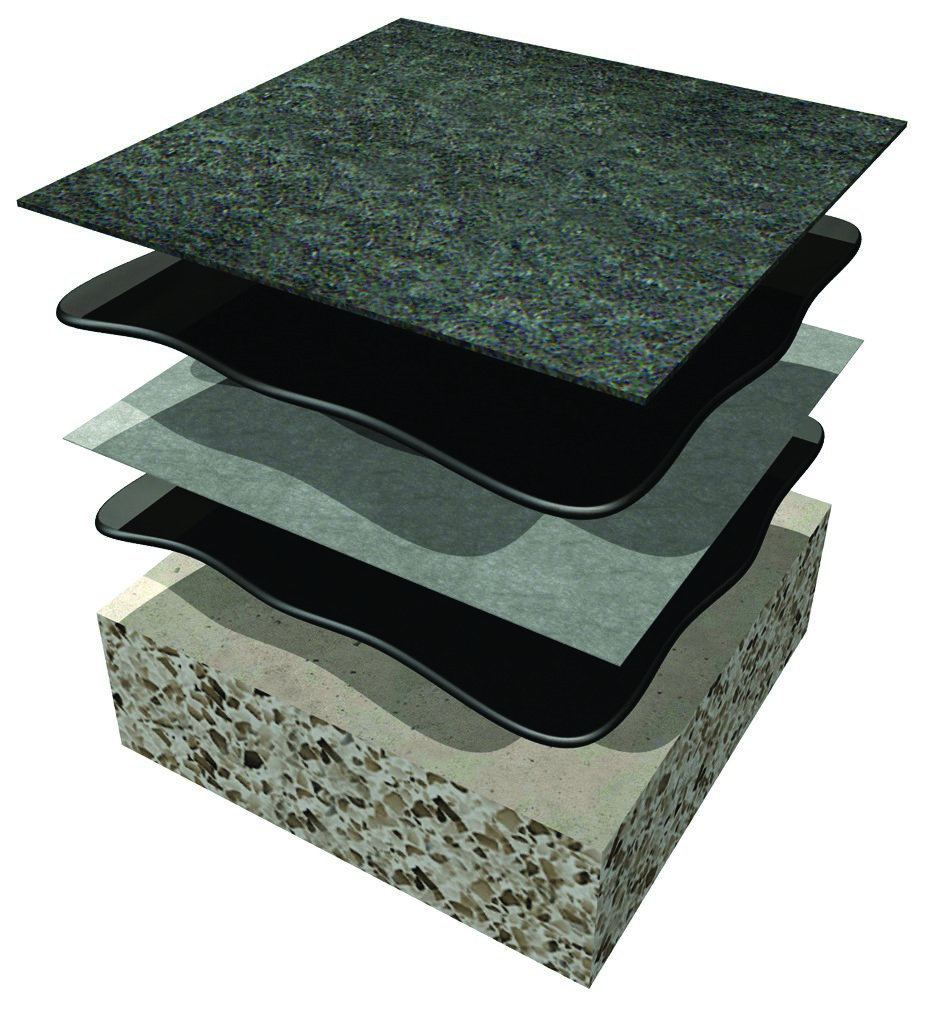 CETCO - Pioneer and leader in waterproofing
CETCO is the leader and pioneer in cutting-edge waterproofing membranes. Around the globe, our innovative teams of clay mineralogists, chemists, and polymer scientists transform ordinary minerals into extraordinary technology to solve day-to-day problems worldwide.