Injection Hose Waterstop System for Polyurethane Grouting
CETINJECT is a waterstop injection system consisting of an 11 mm (7/16") diameter hose that functions as a delivery channel for CETCO AKWASEAL waterproofing resins that are injected into the structure after concreting is completed; thus sealing the interfaces and voids within concrete construction joints. Equipped with perforated PVC inner tube with holes, constructed to withstand pressures of freshly placed concrete. Covered by two woven membranes to protect the inner tube from the entry of cement particles (filter, membrane one) and abrasive effects of the concrete aggregates (protector, membrane two).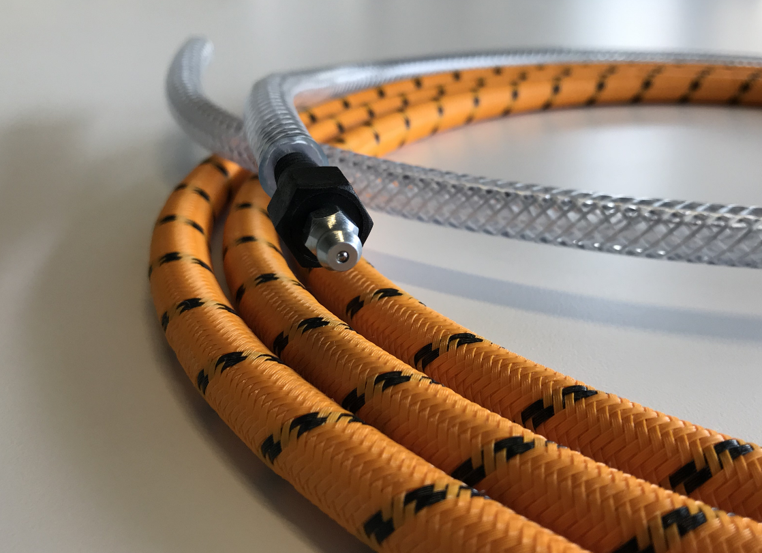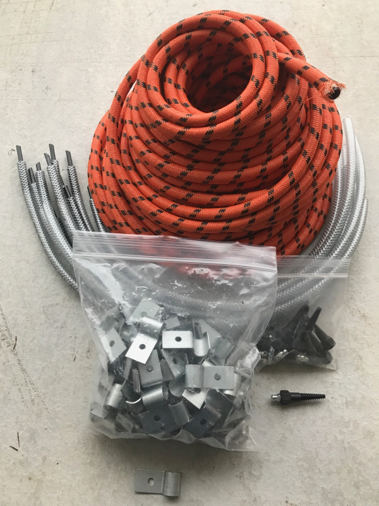 CETINJECT Kits are now available and can be injected with either AKWASEAL® LV or AKWASEAL FLEX polyurethane grouts. This includes single use injections for both hydrostatic or non-hydrostatic conditions.
Kits include:
33 m (108 ft) CETINJECT tubing

600 mm (24 in) injection sleeves - 10 pieces

Injection screws - 10 pieces

Clips - 120 pieces
Injection Tubes
Perforated PVC tube protected with two woven membranes (white & orange)

The white woven membrane prevents cement fines from entering the tube

The orange woven membrane protects from the abrasive effects of concrete aggregates.

Perforations are staggered and 2 occur every 7/8" along the entirety of the tube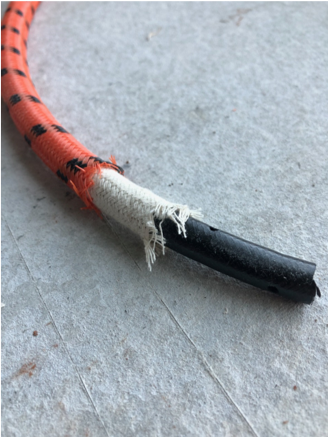 Injection Sleeves
Reinforced solid PVC tube 600 mm (24 in) long

Required at each end of injection tube

Has pre-installed connector for attaching to injectable tube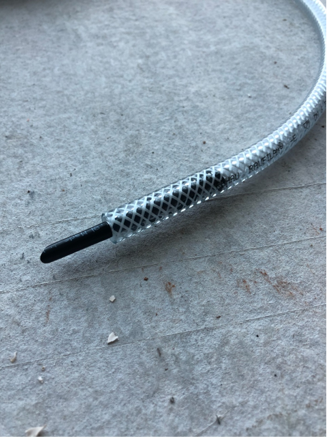 Injection Screws & Clips
Black screws with Zerk fittings that screw into injection sleeve

Zerk fitting containing one way valves for injections

Typically installed into reinforced tubes for grouter's use when injection occurs

Metal clips that can be fastened or epoxied in place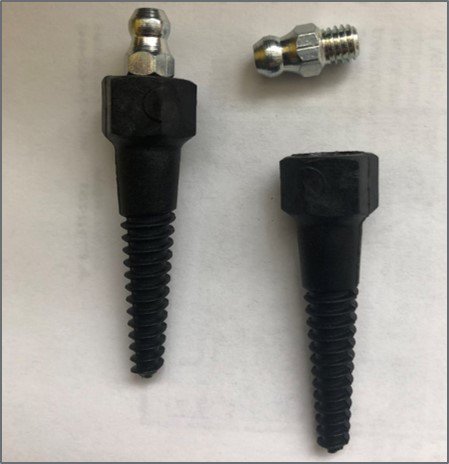 AKWASEAL® LV Polyurethane Grout
A versatile remedial waterproofing product that stops water infiltration into, or out of above and below grade concrete structures. Proven effective in concrete joints, cracks, and poorly consolidated areas in concrete walls, floors and ceilings.
AKWASEAL® FLEX Polyurethane Grout
A low-viscosity, flexible polyurethane resin that utilizes AKWASEAL FLEX Catalyst. It is used primarily in conditions where vibration is planned for.