An Integrated Approach to Waterproofing
Backed by the resources of one of the world's largest mineral companies, CETCO features a wide variety of active and passive waterproofing membrane technologies for use in protecting the building envelope above and below grade.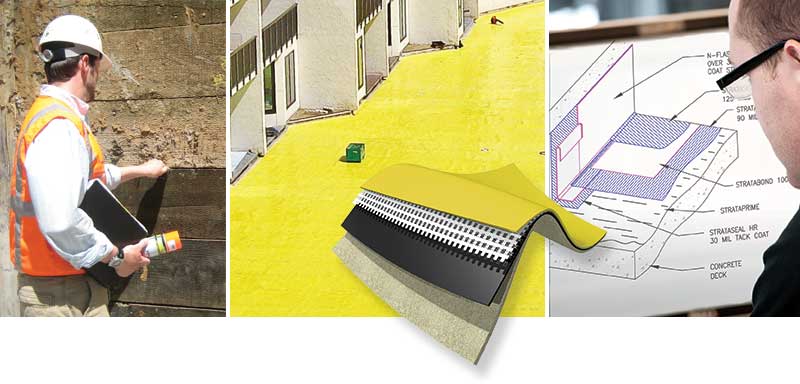 50+ years of proven waterproofing success
Our diverse product offering and total system approach are designed to accommodate the varied conditions encountered during construction, ensuring your waterproofing system performs properly in the unique conditions of your project.
With more than 50 years of waterproofing technology experience, CETCO is known worldwide for quality, performance and reliability.
Trust is everything in the construction waterproofing business. For the engineers, architects and consultants who know us, know that our global sales and technical support teams can guide them through any project—from design assistance and product selection to installation support and warranties—no matter how challenging the project.
With offices and experts strategically located around the globe, we can ensure that your project is well managed in every phase - from planning to completion.
World-class research and development
Our commitment to research and development has allowed us to be at the forefront of new industry-leading products and solutions. We are dedicated to transferring the needs the our customers into real solutions. This includes the ability to support individual project requests, including site-specific chemical compatibility analysis that takes the guesswork out of product selection.
Industry-leading quality assurance program
Our HydroShield™ Quality Assurance Program is the most comprehensive waterproofing protection in the industry. It is a systematic approach to ensure optimum, long-term waterproofing performance on every project. No other waterproofing manufacturer can match the peace of mind that comes with expert consultation, strategically managed installation, contractual accountability, and a no-dollar-limit warranty.