Liquid Boot Preferred Applicators
Liquid Boot® Preferred Applicators

CETCO believes the needs of our end users can be met best through a network of select applicators. The following certified Liquid Boot applicators have been identified as our elite partners and have thus been given the status of Preferred Applicator. Their commitment to CETCO and pride in quality Liquid Boot Gas Vapor Mitigation System installations has resulted in a trusted partnership we can rely on year after year.
---

Advanced Construction Technologies was founded in 2002 and has been growing and providing people and companies with ease of mind and quality services ever since. Our main objective is to offer the greatest service at the best cost.
---

EAI has been in the environmental management business since 1991, providing turnkey solutions to both private and public clients. EAI is capable of designing and installing your venting and vapor barrier system. EAI has been a certified installer of Liquid Boot for many years and can assist you from beginning to end with your gas vapor mitigation system needs. EAI has worked directly for large-scale developers, home-builders, government agencies, general contractors and architecture/engineering firms. They can provide you with design assistance, pricing and even budgetary cost estimates for your planning.

---

Gergen Construction has been one of the largest installers of the Liquid Boot spray-applied gas vapor mitigation system in the United States for the past 20 years. Specific to your job, Gergen Construction will provide the manpower, equipment, and supervision to complete your job in a timely manner. In 20 years of business, they have installed over 5,000,000 square feet of methane gas membrane. Their qualifications, experience, and equipment help to provide their customers a quality installation and that routinely is complete ahead of schedule.
---
As a certified applicator of Liquid Boot, Midwest Barrier Solutions' goal is to provide their customers with a professional installation every time. They work with design teams to establish budgets, sequencing, project durations and limitations. Their installation team is well trained, detail-oriented and capable of producing outstanding production results. Commitment to quality and the Liquid Boot system is apparent on each and every project. Midwest Barrier Solutions performs QC testing, which includes mil verification, adhesion testing and smoke testing to insure the end user receives a quality installation.
---

Trident Environmental Group is a full service environmental remediation firm based in the MetroWest region of Boston. Trident, founded in 1994, provides a full range of services including tank removals, site remediation and hazardous waste consolidation, asbestos abatement, emergency spill response, and Liquid Boot vapor barrier installation. www.tridenthazmat.com
Advanced Construction Technologies

77 Bunsen
Irvine, CA 92618
Phone: 949.502.5355
Fax: 949.502.5356
Email: info@actoc.com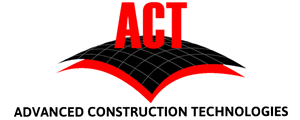 Gergen Construction
13861 Newhope Street
Garden Grove, CA 92843
Phone: 714-590-2008
Fax: 714-590-0013
Email: joe@gcjss.com


Midwest Barrier Solutions
11748 Admirals Lane
Indianapolis, IN 46236
Phone: 317-723 3022
Fax: 317-723 3326
Email: rlood@midwestbarrier.com

Trident Environmental Group, LLC
58 LaCombe Street
Marlborough, MA 01752
Phone: 508-229-3545
Fax: 508-229-8130
Email: nineve@tridenthazmat.com