Featured Case Studies: Groundwater Treatment Control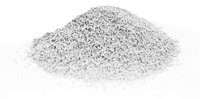 GROUNDWATER FILTRATION
East Rutherford, New Jersey
Through a succesfull treatment with Organoclay® MRM (Mercury Removal Media) a excavation site in East Rutherford extracted and filltrated the groundwater that was contaminated with organics, arsenic, and mercury.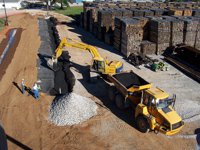 KOPPERS WOOD TREATMENT FACILITY
Guthrie, KY
This is a case study of an active wood-treatment plant that has operated in southwestern Kentucky since 1913. Historically, released DNAPL had migrated along the fill-soil interface and had impacted the drainage ditch, soil and seep locations.
RAILROAD TIE TREATMENT FACILITY
Escanaba, MI
The groundwater at a former creosote wood treating site was contaminated by non-aqueous phase liquid (NAPL). The contaminated groundwater was a threat to the nearby fresh water bay when NAPL and soluble organics were showing on the surface of the bay.