ULTRASEAL® Waterproofing Membranes

World-Class Innovation in Active Waterproofing
Unique and innovative, ULTRASEAL® waterproofing membranes meet the toughest waterproofing challenges, even in high-saline and contaminated groundwater conditions.
It's the state-of-the-art water barrier solution.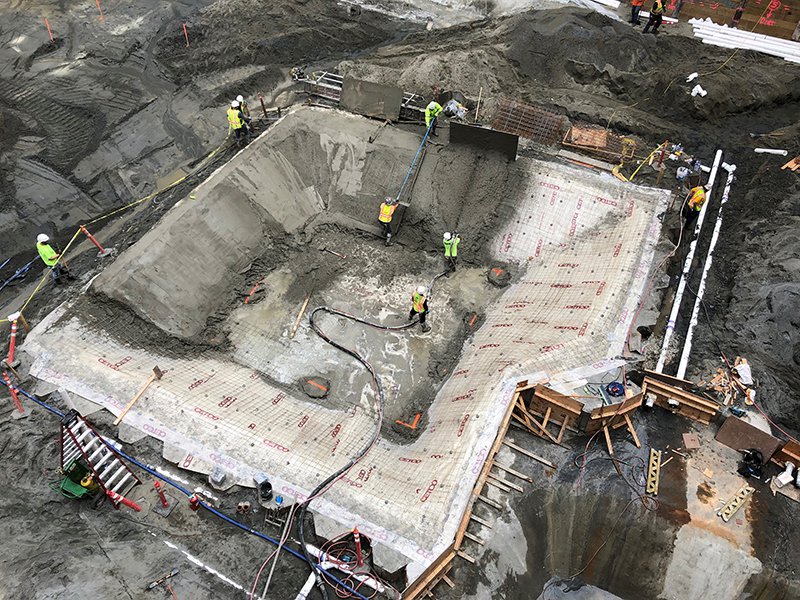 Exceptional waterproofing performance
Lighter and more impervious than traditional waterproofing products, ULTRASEAL waterproofing membranes combine Advanced Polymer Core (APC) technology layered within a durable geomembrane to provide waterproofing protection for any cast-in-place, below-grade concrete construction, such as:
Underslab installation, including pile caps and grade beams

Property line installation, including soldier pile and lagging, metal sheet piling retaining wall, earth formed shotcrete retention wall, and auger cast caisson retention wall

Backfilled walls, including backfilled wall penetrations, terminations, and masonry block walls
ULTRASEAL waterproofing membranes also outperform other solutions both for precast concrete construction and under contaminated conditions.
With a geomembrane ten times more impermeable than traditional hydrophilic membranes, the swelling action of ULTRASEAL has been proven effective in both hydrostatic and nonhydrostatic conditions, expanding as it absorbs water to seal any small concrete cracks caused by ground settlement or concrete shrinkage.
Easy installation saves you money
ULTRASEAL rolls are lightweight and easy to handle, with exceptional flexibility for maximum conformability when fitting to a structure. Even more, it can be installed directly to green concrete and placed as soon as forms are removed—no need to wait for the concrete to cure—and can be installed without primers or adhesives, even in extreme temperatures. It's a quicker, easier installation that's also easy on your budget.
Durable and contaminant resistant
Extremely durable, ULTRASEAL is self-seaming and self-sealing—there's no worries about the inevitable small tears and punctures that always occur on construction sites. Plus, the APC core is resistant to salt and groundwater contaminants, to further protect the underlying structure.
ULTRASEAL AB
APC Waterproofing Technology with Advanced Bond Coating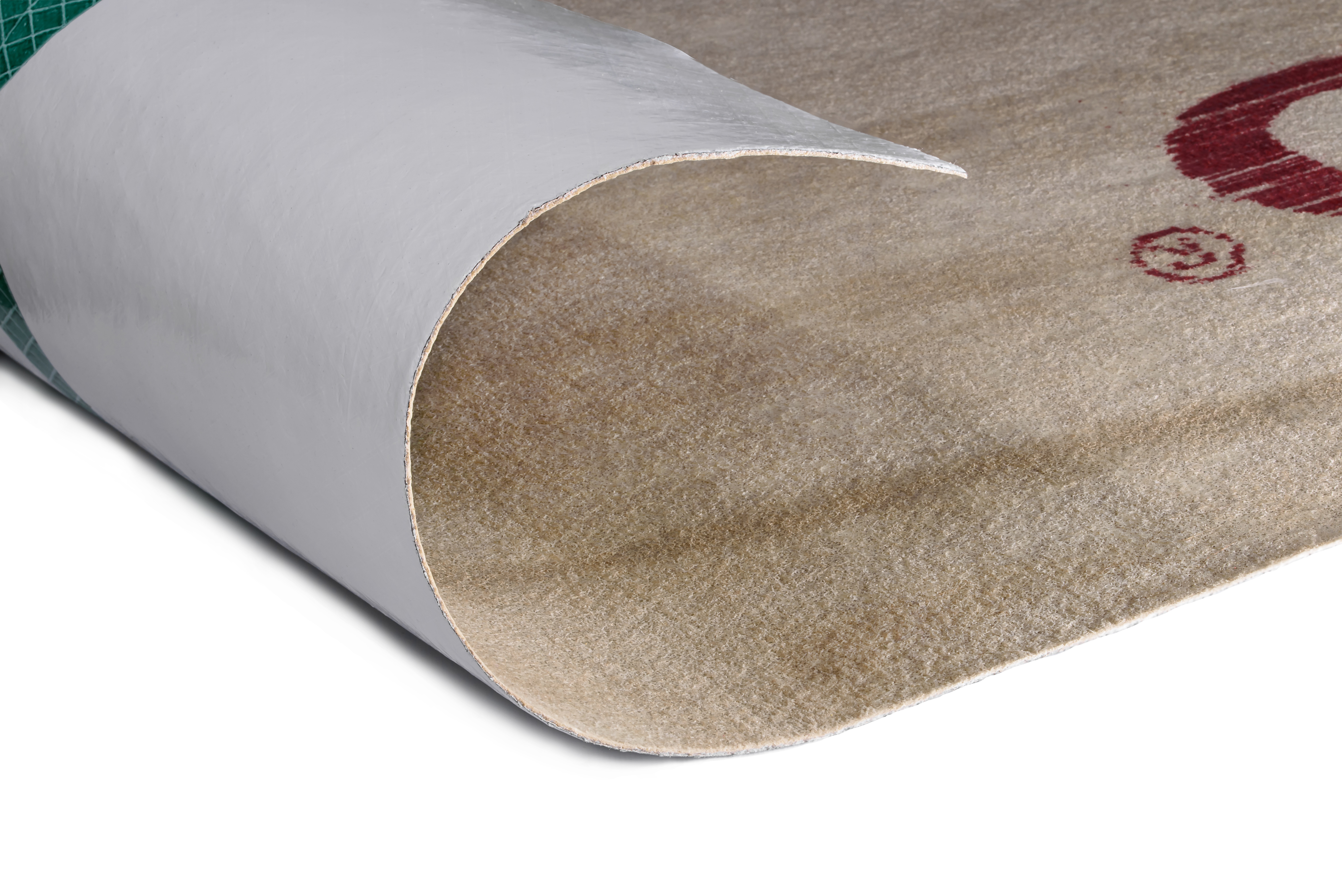 Incorporating a new pressure-sensitive adhesive layer, the enhanced ULTRASEAL AB waterproofing membrane bonds tenaciously to concrete to prevent water migration. ULTRASEAL AB bonds once concrete is poured against its membrane surface. Unlike other adhesive-bonding membranes, its active APC waterproofing layer self-seals small punctures and tears commonly caused during construction activities. ULTRASEAL AB's adhesive layer protects the polymers from moisture during construction allowing it to be installed in all weather conditions and has proven effective in both hydrostatic and non-hydrostatic conditions.
ULTRASEAL XP
Active Polymer Waterproofing Membrane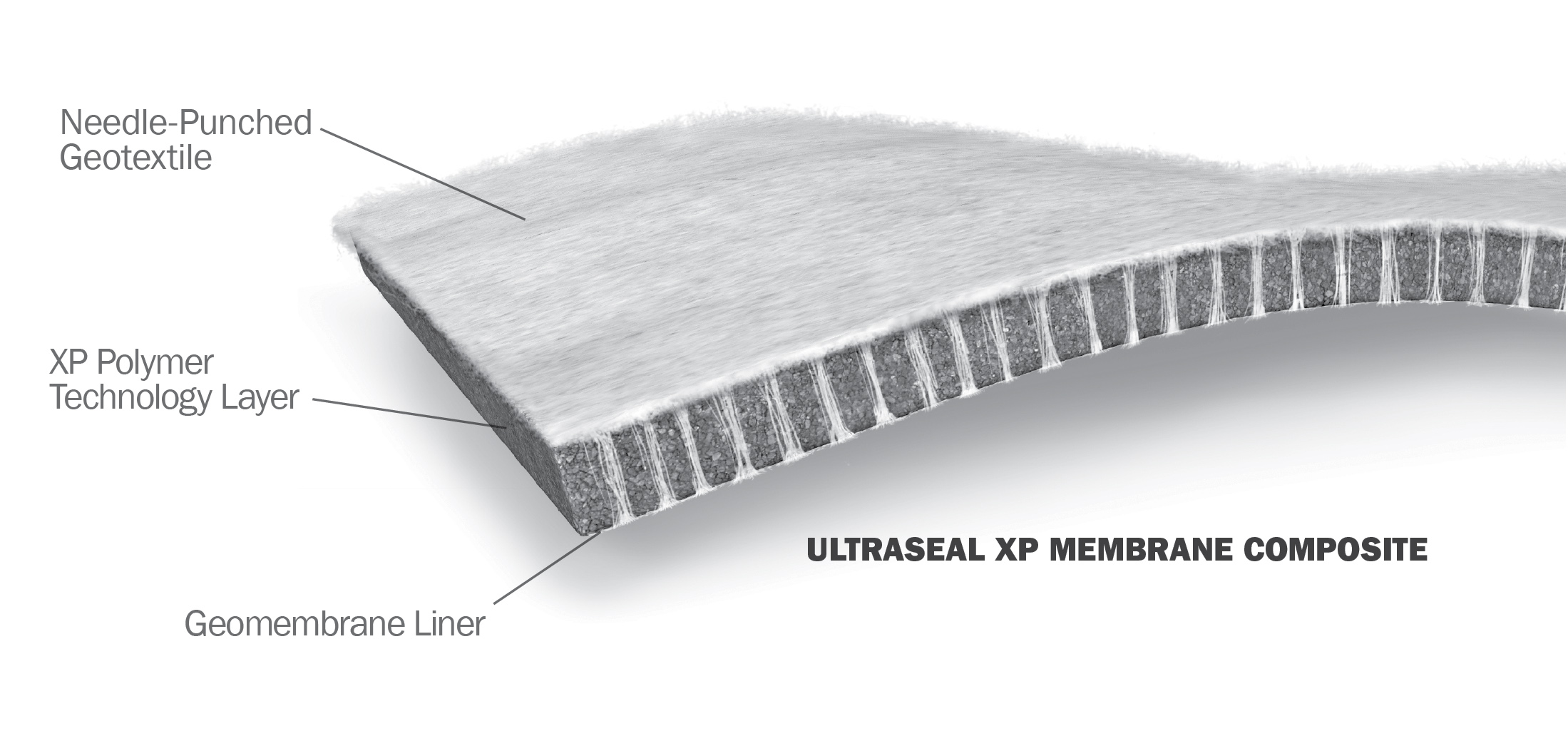 ULTRASEAL XP is a composite membrane consisting of an XP technology layer that is integrally bonded to a high-strength geomembrane. This advanced polymer technology provides exceptional performance in a wide range of ground contaminants, including high saline conditions. The durable geomembrane makes ULTRASEAL XP ten times less permeable than traditional hydrophilic membranes. The swelling action of the XP layer can also self-seal small concrete cracks caused by ground settlement and concrete shrinkage while proving effective in both hydrostatic and non-hydrostatic conditions.
CETCO - Pioneer and leader in waterproofing
CETCO is the leader and pioneer in cutting-edge waterproofing membranes. Around the globe, our innovative teams of clay mineralogists, chemists, and polymer scientists transform ordinary minerals into extraordinary technology to solve day-to-day problems worldwide.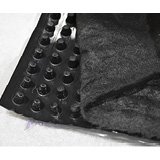 AQUADRAIN®
Foundation drainage composite consisting of a molded profile core and a filter fabric. System includes drainage and base drain collection.
AKWASWELL
Hydrophilic polyurethane caulk used for detail work including pipe penetrations.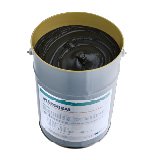 BENTOSEAL®
Trowel grade mastic used to detail around penetrations, corner transitions and terminations.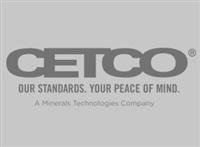 Cementitious Board
12 mm (1/2") thick cementitious wall board for protection of waterproofing during the removal of steel sol-dier pile cap and top lagging boards.

CETSEAL
A multi-purpose UV stable single component polyether moisture cure sealant/adhesive. Primary applications are grade termination sealant, membrane lap sealant and waterstop adhesive.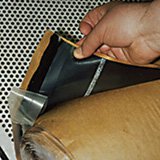 ENVIROSHEET
Self-adhering flashing membrane used for grade and thru-wall flashing.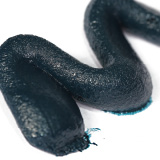 SEAL-X® XP
A trowel-grade detailing mastic designed for a variety of surface preparation and detailing work. It swells upon contact with water to form a watertight barrier, even in high-saline water conditions.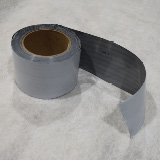 SEAMTAPE
Premium tape used to seal overlapped membrane edges of ULTRASEAL AB and ULTRASEAL XP.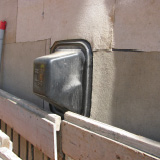 TB-BOOT
Pre-formed, single piece cover for tie back heads and soil nails. Four sizes available: TB-3, TB-6SN, TB-8, and TB-10.
Termination Bar
Min. 25 mm (1") wide aluminum or stainless steel bar with pre-punched holes on 300 mm (12") centering for fastening.
WATERSTOP-RX®
Hydrophilic, swelling concrete joint waterstop used around penetrations and applicable concrete joints. WATER-STOP-RX swells upon hydration to form a positive seal in concrete cold pour joints.
WATERSTOP-XP
Featuring XP technology, WATERSTOP-XP is proven effective in a wide range of environments including high-saline conditions. Effective for both horizontal and vertical joints, it expands upon contact with water to form a positive seal to stop water ingress through cast-in-place concrete construction joints and around pipe penetrations.